HOW DO WE DO THIS?
We focus on a number of themes that are relevant to companies operating in the cluster activity. We keep track of the market and technology developments within these themes and inform our members about the current RD&I calls. In addition, we facilitate matchmaking between members regarding these themes and look for opportunities for tackling mutual challenges and opportunities (cluster actions). We also look for international collaborations that would be useful to the cluster.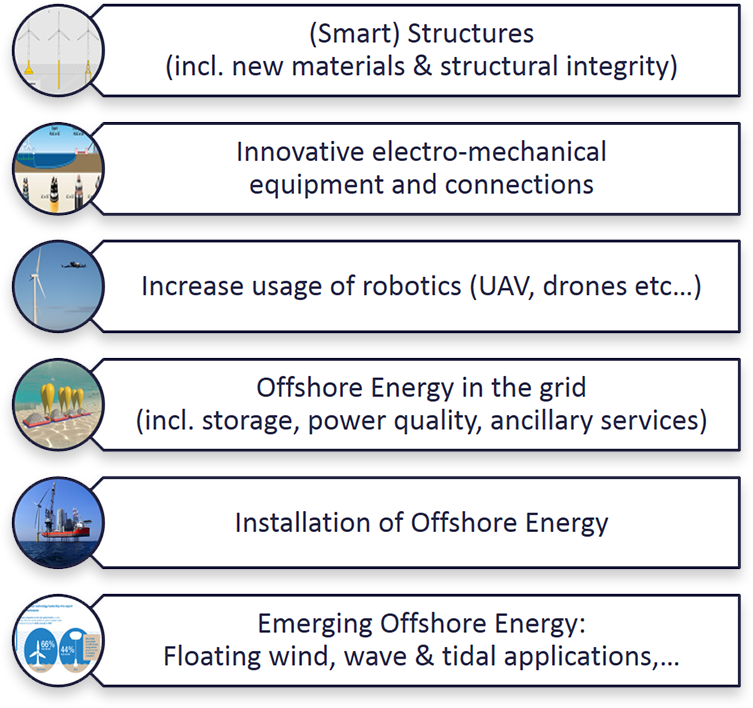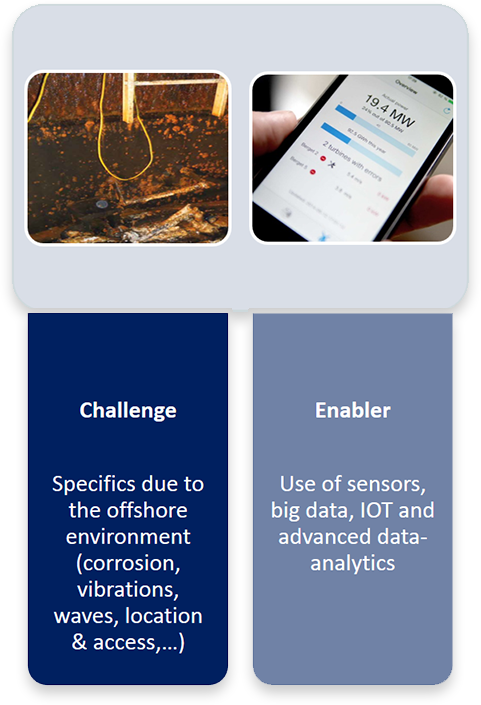 In addition, we also develop specific business topics provided by members whose topics do not fall within the foregoing.
In addition, as a member of the network, you will also receive:
Targeted support in the form of the market and technology knowledge needed for translating your ideas into concrete, innovative products or services.
Insight into current research, development & innovation calls and participation in focused workshops that explore current challenges or trends. These workshops and meetings take place in a closed group that is only open to cluster members.
Targeted information about innovation cooperation with other companies or relevant knowledge institutions, both in Flanders and throughout Europe.
Insight into the relevant funding frameworks for supporting your research and innovation.
Access to an industrial and academic network of experts and relevant contacts in the Belgian and European offshore energy sector.
Together with you, we turn ideas into concrete innovations!